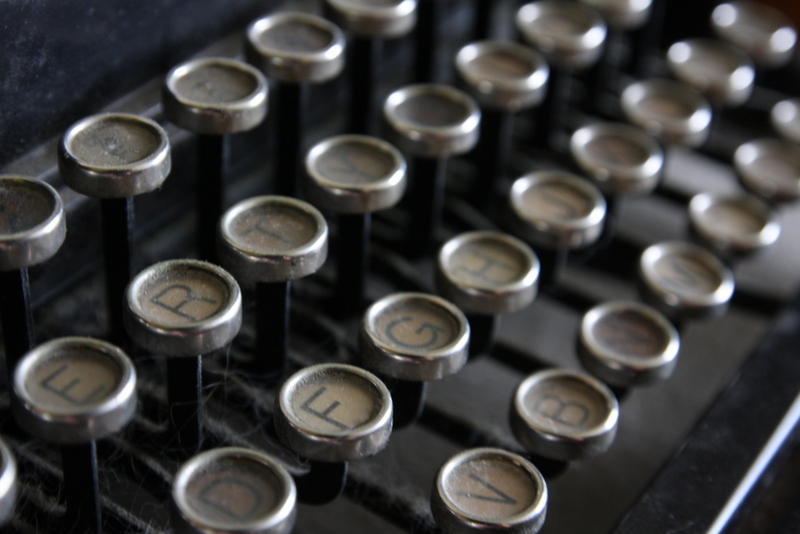 Few business tools are more powerful than a compelling story. I'd argue that the most effective social media posts, news releases, magazines, advertorials, videos, podcasts and other marketing tools tell an interesting story. Are you maximizing this amazing resource?
The power of a story well-told can present your company in a memorable, accurate, persuasive way that:
• Gets you noticed
• Distinguishes you from the competition
• Positions you as an expert and an industry leader
• Turns prospects into customers
• Builds customer loyalty
• Boosts sales
Here's a feature story I wrote about Penoach Winery in Adel, Iowa. Instead of being a shill ("buy our wine!"), we chose to tell the unique story of the winery's historic barn.
Even though we've been enjoying stories since we were kids, there's an art to great storytelling. How do you keep you keep your story from sounding like a boring, amateur-hour product pitch?
You need the right writer.
Someone who can uncover remarkable stories about your brand. Someone who can spark conversations among your target audience about your company and its products and services. Someone who understands the craft of writing and knows how to harness its power for maximum impact.
But–how do you avoid hiring a hack?
Business professionals trained in journalism are a good option, because they know how to find remarkable stories and tell them effectively to reach your target audience. Note–you don't have to look for a full-time employee if that doesn't fit your current situation. The right freelancer can help you save money (no health insurance, vacation time or other benefits to worry about!) and get the job done right. Freelancers with a journalism background can be invaluable to you, thanks to their outsider's perspective—an asset that can sometimes elude marketers.
Top 10 checklist to find the right writer
After working with business clients of all sizes in a variety of industries across America for the past 20 years, I urge you to look for these top 10 traits to help you spot the right writer for your business:
1. Proven writing ability. While lots of people call themselves writers, not everyone is a skilled storyteller. Check out writers' blog updates, as well as their writing samples (including the copy on their website) to get a sense of their skill and style. If their headlines are boring, their intro paragraphs fall flat, the text is rambling, the content is inaccurate, and/or the ending fails to pack a punch or include call to action, keep looking.
2. An audience-centric writing philosophy. Great writers know it's essential to always focus on the target audience and their needs. They know how to present your message so it resonates with the needs, fears, hopes and dreams of your target audience. If you ask prospective writers to describe their writing philosophy and they don't mention a focus on the reader, be afraid—be very afraid.
3. Talent for spotting a good story. The best writers and content creators can smell a good story. They also know how to organize the "bones" of the story for maximum impact. Plus, they are masters of humanizing the content to make it interesting and fun to read. If you give prospective writers some background about your company, its mission and its success stories, and they can't envision a story idea or two, keep looking.
4. Good listener. Listening is the secret to spotting great stories. It's also essential to the art of the interview. Only by asking the right questions can a writer get the best answers to understand your company's culture, figure out your company's goals and create stories that resonate with your target audience. Look for writers who ask plenty of smart questions and know how to put you at ease. If a writer talks more than he or she listens, fails to ask relevant questions or makes you uncomfortable, keep looking.
5. Passion. The best writing touches people at an emotional level, not just an intellectual level. A skilled writer who is passionate about life can tap into the passion to add the human element to stories and make them memorable. Ask prospective writers about their hobbies and interests to get a better sense about their passions and motivations. If you come across a writer who is as bland as stale popcorn, keep looking.
6. Marketing mindset. It never hurts when writers have a flair for marketing. See how prospective writers promote their own work. The best writers promote their own content. They build and nurture relationships. They might even be a social butterfly online. If you can't find a writer who knows the basics of how to sell, keep looking.
7. Ability to think in pictures (and other multi-media). In today's digital world, it's usually not enough for a writer to just crank out stories. The most highly sought-after writers are multi-media content creators who not only have a flair for words, but are well-versed in photography. Some may also be experienced with podcasting and video storytelling, too. If you find a prospective writer who can't convey stories beyond the printed word, keep looking.
8. Interest in re-imagining content. Great writers offer suggestions of how stories can be illustrated with photos, charts, infographics, info boxes, pull quotes, subheads, and other design elements to capture the audience's attention. These writers also understand the cost-saving potential of re-imagining content. They can run a digital "chop shop" that turns a magazine article into a series of blog posts or transforms a blog post content into an array of social media posts. If a prospective writer can't re-imagine content beyond the original assignment, keep looking.
9. Coachable, but willing to coach you, too. The kind of writer you want to work with is polite, listens carefully and won't throw a fit if you ask for a round of editing. They're coachable as they learn about your business and its unique needs. By the same token, though, the best writers won't take all of your suggestions as gospel truth. These are skilled professionals with extensive writing knowledge to help coach you and show you the best ways to help your project to succeed. That's why you hired a professional writer, right? If a prospective writer balks at the idea of edits or doesn't offer any of his or her own insights to help strengthen your marketing content, keep looking.
10. A spirit of service. Every piece of strong writing makes a promise to the audience. That promise might be to share knowledge, make them smarter, solve a problem, help them make more money or save money, help them do their job better, save them time or accelerate their success. This kind of valuable content gets read, shared and helps your company reach its goals. If a prospective writer doesn't convey a spirit of service focused on helping your company and your audience succeed, keep looking.
So there you go—my top 10 tips to separate so-called "writers" from skilled content creators. You're well on your way to finding the right writer to tell stories that matter and set your company apart from the competition.
If you want to learn more about how I can help your business tell your story effectively and get results, let's start the conversation. First, I listen. Then I put my 20 years of experience to work for you. E-mail me, or call me at 515-971-4415. I appreciate your time and look forward to hearing from you.
P.S. Thanks for joining me. I'm glad you're here. 
@Copyright 2017 Darcy Maulsby & Co. 
One last story before you go
Oh–one more thing. I'm passionate about history and am always looking for ways to reach a wider audience and sell my books, including "A Culinary History of Iowa." History is NOT boring when it's presented in a compelling story:
Riding with Harry: 2016 Presidential Election Reflects Truman's Iowa Revival at 1948 Plowing Match in Dexter