What others are saying
Darcy and her famous Meatloaf Burgers were featured in the April/May 2016 issue of Our Iowa magazine!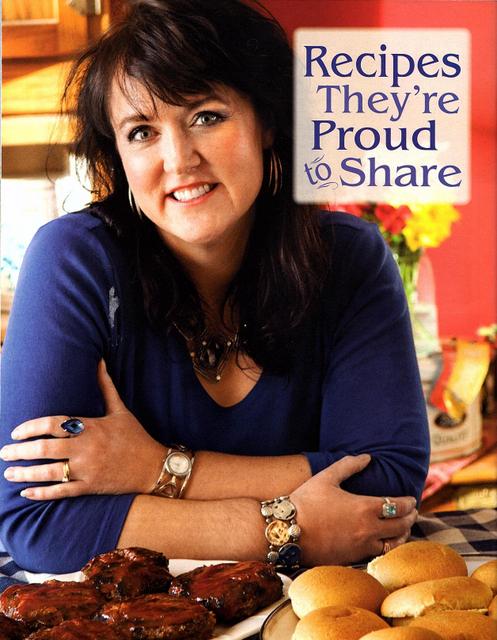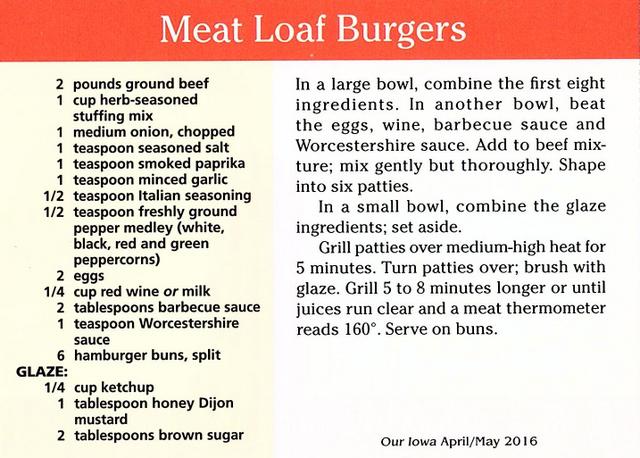 "Darcy constantly impresses me with her ability to master new topics through in-depth research and genuine reporting skills. She is a tremendous asset to our publication, and I always look forward to reading her articles because I know that I will find informative, well-written prose."
Mark Caskie
Editor
Thrive Magazine, Pace Communications
"Less than two percent of our population farms. Yet, according to a recent survey by Zogby, 85 percent of consumers say they want to learn more about where their food comes from. Therefore, it's exceedingly important that we actively communicate the story of agriculture and, more specifically, the shared values farmers and consumers have -- from caring for air, soil and water quality and the well-being of animals to being active in community, church, school and civic opportunities. Darcy Maulsby has a long and distinguished career in reporting about farm and rural life issues and is a trusted resource."
Aaron Putze,
Director of communications and external relations
Iowa Soybean Association
"Darcy is professional, detail-oriented and easy to work with. She has delivered a quality product with minimal supervision."
Deborah Stearns
Marketing research director, Essman/Research
Des Moines, Iowa
"We enjoy and benefit from our partnership with Darcy Maulsby, whose writing skills, attention to detail and ability to connect with people make her a trusted, valuable asset. She plays a key role in helping us share the remarkable stories of Friendship Haven, where people live lives with faith, passion and purpose."
Julie Thorson
President/CEO
Friendship Haven, Ft. Dodge, Iowa
"I've found Darcy Maulsby to be very client-centered. She's creative, thorough and detail oriented. I've contracted Darcy for several projects that require creative and technical writing skills as well as an informative marketing approach."
Dr. Steven Johnson
Iowa State University Extension specialist
Des Moines, Iowa
"Darcy Maulsby is a marketing communications specialist that every business needs as part of its team. She crafts clear, concise messages that strike a balance between providing the necessary information and offering interesting, effective copy that's easy to read."
Loretta Sieman
retired vice president, Business Publications Corp.
Des Moines, Iowa
"We turn regularly to Darcy Maulsby because she's a real pro. Whether we need a magazine feature story, a story for our website or a pinch hitter to produce one of our newsletters, Darcy performs flawlessly. She's an accomplished journalist and professional communicator who understands our audiences, as well as our organizational objectives and needs. It's a bonus that she's has become a good friend, too."
Jan Jorgensen
publications editor, National Pork Board
Des Moines, Iowa