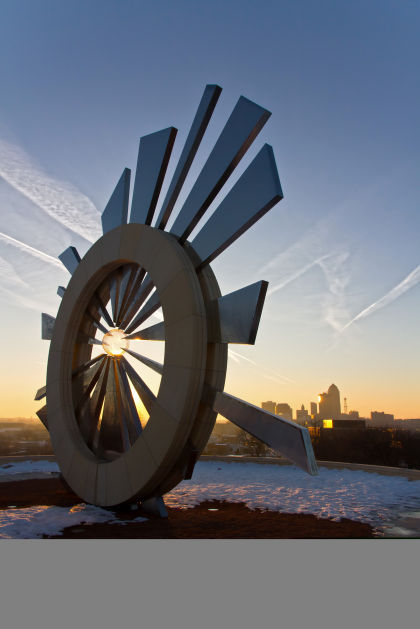 Shattering Silence: Farmer Helped Slave Find Freedom and Racial Equality in Iowa
How much is your freedom worth? In 1834, it was worth $550 for a slave named Ralph Montgomery, whose tumultuous story would involve hope for freedom, dashed dreams, bounty hunters, tremendous risk and a groundbreaking court decision that continues to inspire Iowans to shatter the silence on the volatile issue of racial inequality.
"He was born into slavery, a piece of property allowed only to serve others," noted the article "Iowa Supreme Court's First Case Freed a Slave," which ran in 2015 in The Courier newspaper in Waterloo. "Even his name belonged to someone else."
He came into the world as Rafe Nelson, probably in about 1795. But early on Nelson became Ralph Montgomery, named for his slave master in Virginia. After being taken to Kentucky by his owner and namesake, Ralph was described as "quite a chunk of a field hand" in his 20s. Despite that fact — or perhaps because of it—Ralph Montgomery, the slave master, sold his slave to a brother.
The new owner, William Montgomery, then sold Ralph in 1830 to a son, Jordan Montgomery. Newspaper accounts of the era described Jordan Montgomery as "kind and indulgent."
Jordan Montgomery subsequently took Ralph to Palmyra, Mo., located northwest of Hannibal, the famed Mississippi River town. Ralph served his owner for about two years in Palmyra, which was roughly 60 miles south of the Iowa border.
"Here [at Palmyra], Ralph met a white man named Ellis Schofield, who had just returned from a trip to the Upper Mississippi region's lead mining regions. He told such glowing tales of boundless wealth to be acquired there that Ralph became "seized with a burning desire to go and work out his own salvation," according to the Janesville Gazette in Wisconsin.
Seeking freedom in Iowa
Jordan Montgomery and Ralph worked out a written agreement sometime around 1834 or 1835, where Ralph committed to pay $550, with interest, for his freedom. He traveled northward, "strong of purpose and light of heart," according to a story in the Janesville Gazette in 1870.
Ralph went to work mining lead in Dubuque in the Iowa Territory. After five years, however, he hadn't been able to repay the debt. The problem was the high cost of living. Ralph apparently struggled simply to pay room and board, according to historian Dorothy Schwieder, author of the book Iowa: The Middle Land.
At the same time, Jordan Montgomery experienced financial difficulties, struggling to repay a $4,000 bank loan. When two men from Virginia offered to return Ralph to his cash-strapped master in Missouri for a fee of $100. Jordan Montgomery wasn't inclined to write off Ralph as bad debt, so he accepted the bounty hunters' offer.
Shattered dreams
The Virginians swore an affidavit in front of a justice of the peace that Ralph was a fugitive. Court official ordered the local sheriff to assist the bounty hunters. The group found Ralph at his mineral claim, put him in handcuffs and loaded him onto a wagon.
Alexander Butterworth, variously described as a farmer, businessman, concerned eyewitness and noble-hearted Irishman in the Dubuque area, was plowing a nearby field and saw the kidnapping. Butterworth dashed to Dubuque to notify Thomas Wilson, an associate judge on the newly formed Supreme Court of the Territory of Iowa.
Let's take it to court
Judge Wilson ordered the sheriff to follow the bounty hunters who had seized Ralph and return bring Ralph to Dubuque. Armed with a writ of habeas corpus and accompanied by the sheriff, Butterworth galloped to the rescue, noted historical accounts.
The Virginians had managed to get Ralph to Bellevue, Iowa, along the Mississippi River to board a riverboat that would transport him back to Missouri. Butterworth and the sheriff reached the dock just in time. They ordered the riverboat captain to return Ralph to Dubuque for a hearing before Judge Wilson.
Ralph's case would turn out to be the first decided by the Territory of Iowa's Supreme Court, which had been established in 1838 in Burlington. The court's inaugural case was titled "In the matter if Ralph (a colored man), on Habeas Corpus."
The legal question was whether Jordan Montgomery had a legitimate claim to demand Ralph's return. Jordan Montgomery's lawyers argued when Ralph relocated to the Iowa Territory, slavery was not specifically prohibited in Iowa under the so-called Missouri Compromise of 1820, since a local legislature had not taken additional action to ban it. Jordan Montgomery's lawyers also claimed Ralph was a fugitive slave, since he had failed to fulfill his contract and should be returned to Missouri under conditions of the federal Fugitive Slave Act.
Ralph Montgomery's attorney, David Rorer, argued that Ralph became a free man when, by consent of his master, Ralph moved to Iowa. Rorer, and rising star in the Iowa Territory, claimed that his client was neither a slave nor a fugitive, in part because he entered a contract "which presupposes a state of freedom." Rorer also cited an English case in which it was ruled that a slave having lived in a free country could not be taken to another land that would again lead him into slavery. According to Rorer, the only obligation Ralph owed was to raise the $550 for his former owner in Missouri.
Rorer also cited Chapter 23 of the Book of Deuteronomy in the Bible, which says, in part: "Thou shalt not deliver unto his master the servant which is escaped from his master unto thee: He shall dwell with thee, even among you."
Ruling delivered on Independence Day 1839
The Iowa Supreme Court conceded Ralph Montgomery should repay Jordan Montgomery — with one key stipulation. "It is a debt which he ought to pay, but for the non-payment of which no man in this territory can be reduced to slavery," wrote Charles Mason, the first chief justice of the Iowa Supreme Court.
Mason concluded Ralph Montgomery "should be discharged from all custody and constraint, and be permitted to go free while he remains under the protection of our laws." The Iowa Supreme Court declared Ralph Montgomery a free man on Independence Day, July 4, 1839.
In their opinion, the court justices wrote, "When, in seeking to accomplish his object, (the claimant) illegally restrains a human being of his liberty, it is proper that the laws, which should extend equal protection to men of all colors and conditions, should" intervene.
The unanimous ruling established the tradition in Iowa's courts of ensuring the rights and liberties of all the people of the state. Years later, the state legislature adopted Iowa's motto: "Our liberties we prize and our rights we will maintain," which stands as a permanent reminder that the freedoms in this state are freedoms for all.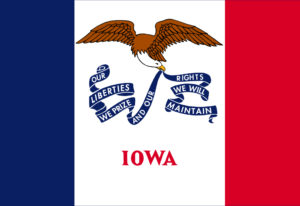 What happened to Ralph?
Ralph Montgomery remained in Iowa for the rest of his life. According to the State Historical Society of Iowa, he showed up one day to work in Judge Wilson's garden in 1840 (one year after the Iowa Supreme Court ruling in his favor). "I ain't paying you for what you done for me," Ralph said. "But I want to work for you one day every spring to show you that I never forget."
Ralph Montgomery stayed in Dubuque the rest of his life, a free man. While not much is known about how he lived the remainder of his life, we do know he continued to mine lead and was a familiar figure around town. While the Dubuque Times in 1870 credited Ralph Montgomery with finding several valuable lodes, he eventually fell in hard times, either through being swindled or by gambling, according to conflicting accounts. During his later years, he lived in the county poor house, according to the Dubuque Times. He succumbed to smallpox, a disease he contracted while nursing a sick patient, during his time in Dubuque's pest house. He died on July 23, 1870.
(A pest house, short for pestilence house, was a quarantine facility typically found throughout American communities in the late 1800s. Before the development of hospitals, people afflicted with communicable diseases such as tuberculosis, cholera, smallpox or typhus were placed in pest houses.)
Ralph was buried in the city cemetery which became in Jackson Park in later years, according to Encyclopedia Dubuque. When that cemetery was closed, Ralph's remains were among those moved to Linwood Cemetery, where they were buried in a mass grave.
Ralph Montgomery's case offered much different outcome than Dred Scott case
Eighteen years later, the lessons of Ralph Montgomery's case seemed to be forgotten when Missouri slave Dred Scott pleaded his case for freedom in court. On March 6, 1857, the U.S. Supreme Court handed down its decision on Sanford v. Dred Scott, a case that intensified national divisions over the issue of slavery.
In 1834, Dred Scott, a slave, had been taken to Illinois, a free state, and then to the Wisconsin Territory, an area where the Missouri Compromise of 1820 prohibited slavery. Scott lived in Wisconsin with his master, Dr. John Emerson, for several years before returning to Missouri, a slave state. In 1846, after Emerson died, Scott sued his master's widow for his freedom on the grounds that he had lived as a resident of a free state and territory. He won his suit in a lower court, but the Missouri Supreme Court reversed the decision.
Scott appealed the decision. A federal court decided to hear the case on the basis of the diversity of state citizenship represented. After a federal district court decided against Scott, the case came on appeal to the U.S. Supreme Court, which was divided along slavery and antislavery lines; although the Southern justices had a majority.
During the trial, the antislavery justices used the case to defend the constitutionality of the Missouri Compromise, which had been repealed by the Kansas-Nebraska Act of 1854. The Southern majority responded by ruling on March 6, 1857, that the Missouri Compromise was unconstitutional and that Congress had no power to prohibit slavery in the territories. Three of the Southern justices also held that African Americans who were slaves or whose ancestors were slaves were not entitled to the rights of a federal citizen, and therefore had no standing in court.
These rulings all confirmed that, in the view of the nation's highest court, under no condition did Dred Scott have the legal right to request his freedom. The Supreme Court's verdict further inflamed the irrepressible differences in America over the issue of slavery, which in 1861 erupted with the outbreak of the American Civil War.
Shattering Silence
It would take the Civil War, the passage of the 13th Amendment to abolish slavery and the civil rights' movement of the mid-20th century to help create a more just America for everyone, regardless of race. The battle is not yet over, as evidenced by the Black Lives Matter movement, police brutality (in tragic cases such as the death of George Floyd in Minneapolis in late May 2020) and the resulting civil unrest that has swept America.
Even as racial-charged protests turned into riots in downtown Des Moines during the weekend of May 30-31, a 30-foot sculpture near the Iowa Supreme Court pointed to the hope that has endured in Iowa from the beginning.
"Shattering Silence," which features a ring made of limestone quarried in Dubuque, was designed by artist James Ellwanger and installed in 2009 on the 170th anniversary of the Iowa Territory Supreme Court's landmark decision in the Ralph Montgomery case. (Photo credit for the winter image of Shattering Silence that I used with this post goes to Jason Mrachnia.) 
The stunning sculpture stands at the top of the hill overlooking the Des Moines skyline. The Iowa Art Council has called the piece a commemoration of "those moments when Iowa has been at the forefront of breaking the silence of inequality and commemorates those Iowans who refused to stand by silently when they saw injustice."
Former slave who made history in Iowa leaves powerful legacy
Back in Dubuque, local residents raised money in recent years to install a tombstone to honor Ralph Montgomery. On October 1, 2016, community leaders unveiled a monument to Ralph in the Linwood Cemetery to highlight Iowa's ongoing role in shattering the silence on the issue of racial inequality.
"We are gathered today to honor a man who has brought such honor to this state by helping us discover not only who we were at that time, but who we would hope to become today," said Mark Cady, former chief justice of the Iowa Supreme Court who passed away in November 2019. "Ralph Montgomery suffered through the indignity of slavery to rise and stand against it and help forge a great meaning …of our collective belief in equality, both then and now."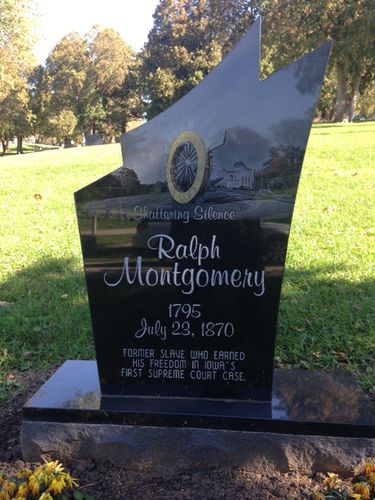 Want more?
I invite you to read more of my blog posts if you value intriguing Iowa stories and history, along with Iowa food, agriculture updates, recipes and tips to make you a better communicator.
If you're hungry for more stories of Iowa history, check out my top-selling "Culinary History of Iowa: Sweet Corn, Pork Tenderloins, Maid-Rites and More" book from The History Press. Also take a look at my other books, including "Iowa Agriculture: A History of Farming, Family and Food" from The History Press, "Dallas County" and "Calhoun County" book from Arcadia Publishing. All are filled with vintage photos and compelling stories that showcase the history of small-town and rural Iowa. Click here to order your signed copies today! Iowa postcards are available in my online store, too.
If you like what you see and want to be notified when I post new stories, be sure to click on the "subscribe to blog updates/newsletter" button at the top of this page, or click here. Feel free to share this with friends and colleagues who might be interested, too.
Also, if you or someone you know could use my writing services (I'm not only Iowa's storyteller, but a professionally-trained journalist with 20 years of experience), let's talk. I work with businesses and organizations within Iowa and across the country to unleash the power of great storytelling to define their brand and connect with their audience through clear, compelling blog posts, articles, news releases, feature stories, newsletter articles, social media, video scripts, and photography. Learn more at www.darcymaulsby.com, or e-mail me at yettergirl@yahoo.com.
Let's stay in touch. I'm at darcy@darcymaulsby.com, and yettergirl@yahoo.com.
Talk to you soon!