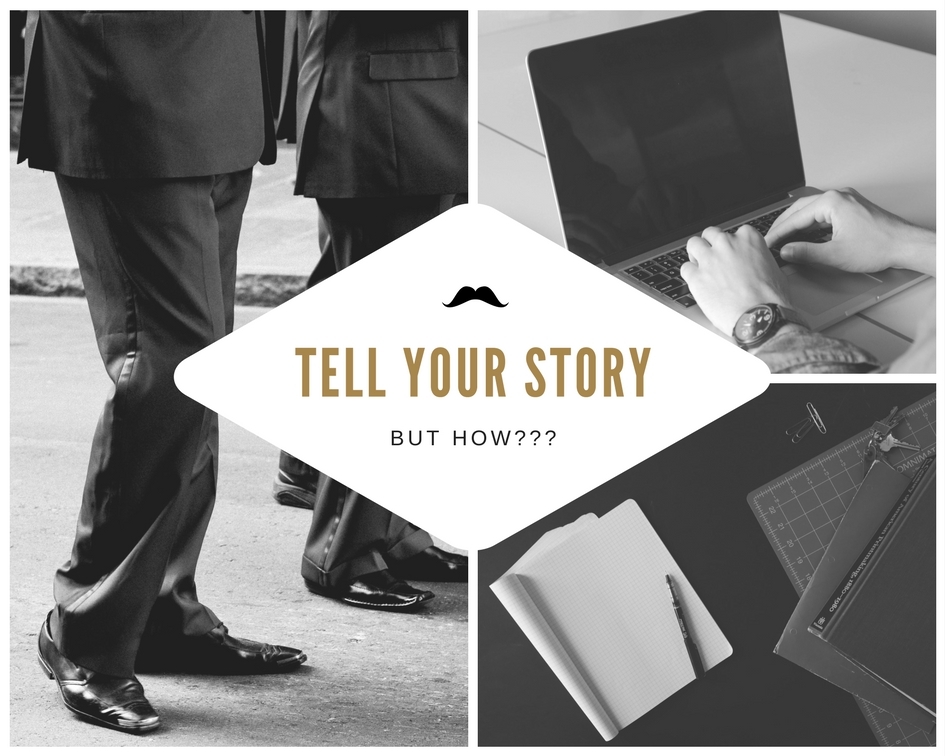 Tell Your Story—But How?
You hear it everywhere these days. "You've got to tell your story," you're told, whether you're a farmer, a business professional or you're someone trying to get your message across to your local or federal lawmaker.
It's a refrain Sen. Joni Ernst emphasized when she spoke at the 2017 Iowa Ag Summit in Des Moines in August. "I know I always say, 'Tell me your stories,' but they are essential as we create the next Farm Bill," she said. "I can share your stories with others on the Senate Ag Committee, especially those who are far removed from rural America."
"Tell your story" also popped up again when I interviewed Brad Greenway, a South Dakota pork producer and 2016 America's Pig Farmer of the Year. Created by the National Pork Board, this program honors a U.S. pork producer who excels at raising pigs using the We Care ethical principles and is committed to sharing his or her farming story with the American public.
"If we don't share our stories, who will?" asked Greenway, who has traveled from Stanford University to Vienna, Austria, to speak to influential audiences about modern agriculture from the farmer's point of view. It's a perspective that's not often heard, yet it's essential, as Greenway and Ernst know.
So this begs the question—HOW do you tell your story? Storytelling is a role that can feel a little—or a lot—unsettling when you're much more comfortable driving a tractor, raising livestock or growing crops.
As someone who knows farming and has worked as a professional communicator for 20 years, here are my top 5 storytelling tips to get you started:
1. Become a story detective. It's amazing how many people I've interviewed through the years who don't think they have an interesting story. That's when I take off my farmer cap and put on my "detective cap" to dig a little deeper. Then I find out you own 30 restored Farmall tractors and love to go on tractor rides. Perhaps I learn you've mastered your mom's molasses cookie recipe and have the blue ribbon to prove it. Or maybe I discover that you're an avid learner when it comes to conservation practices on your farm, or you have a first-hand knowledge of why crop insurance is so important. All these things are interesting to others, trust me. They are also potential stories.
2. Know your audience. So you've identified some things that are important to you. Now the big question becomes, "What's important to my audience?" The answer is vital to how you present your story. When I write an article for Farm News, I start by visualizing a farmer I know who might be interested in the topic and think, "What information can I share that would be most valuable to Bill?"
3. Learn how to listen. Knowing your audience is only possible when you listen to their needs, wants, concerns and aspirations. Ask plenty of questions, and truly listen to the answers. Put on your detective cap one more time to uncover the common ground you share with your audience. Then you'll be better prepared to present your story in a way that resonates with your audience.
4. Pay attention to detail. Always be concise, since fewer words tend to deliver more power. Yet share enough relevant details (from the sights, sounds and smells to the emotions the topic stirs in you) to make your story come alive. Great storytelling is as much art as a science. Study the methods of people you encounter who are good storytellers, learn from them and keep practicing.
5. Don't stop. Sharing your story isn't a once-and-done. It's an ongoing process, but the payoff is worth it. Keep at it, and you can become a trusted voice who provides a valuable resource for people (sometimes very powerful, influential people) who want to hear your stories. Like Brad Greenway said, if those of us in agriculture don't share our stories, who will? I think we all know how that story goes.
By the way, if you want more storytelling tips or would like to share your own stories with me, I'd love to hear from you.
Want more?
Thanks for stopping by.  I invite you to read more of my blog posts if you want more more intriguing Iowa stories and history, along with Iowa food, recipes and tips to make you a better communicator.
If you like what you see and want to be notified when I post new stories, be sure to click on the "subscribe to blog updates/newsletter" button at the top of this page. Feel free to share this information with friends and colleagues who might be interested, too.
If you're hungry for more stories of Iowa history, check out my top-selling "Culinary History of Iowa: Sweet Corn, Pork Tenderloins, Maid-Rites and More" book from The History Press, as well as my Calhoun County" book from Arcadia Publishing, which showcases the history of small-town and rural Iowa. Order your signed copies today! Iowa postcards are available in my online store, too.
Let's stay in touch. I'm at darcy@darcymaulsby.com, and yettergirl@yahoo.com.
P.S. Thanks for joining me. I'm glad you're here. 
@Copyright 2017 Darcy Maulsby & Co. 
About me:
Some people know me as Darcy Dougherty Maulsby, while others call me Yettergirl. I grew up on a Century Farm
One response to "Tell Your Story—But How?"