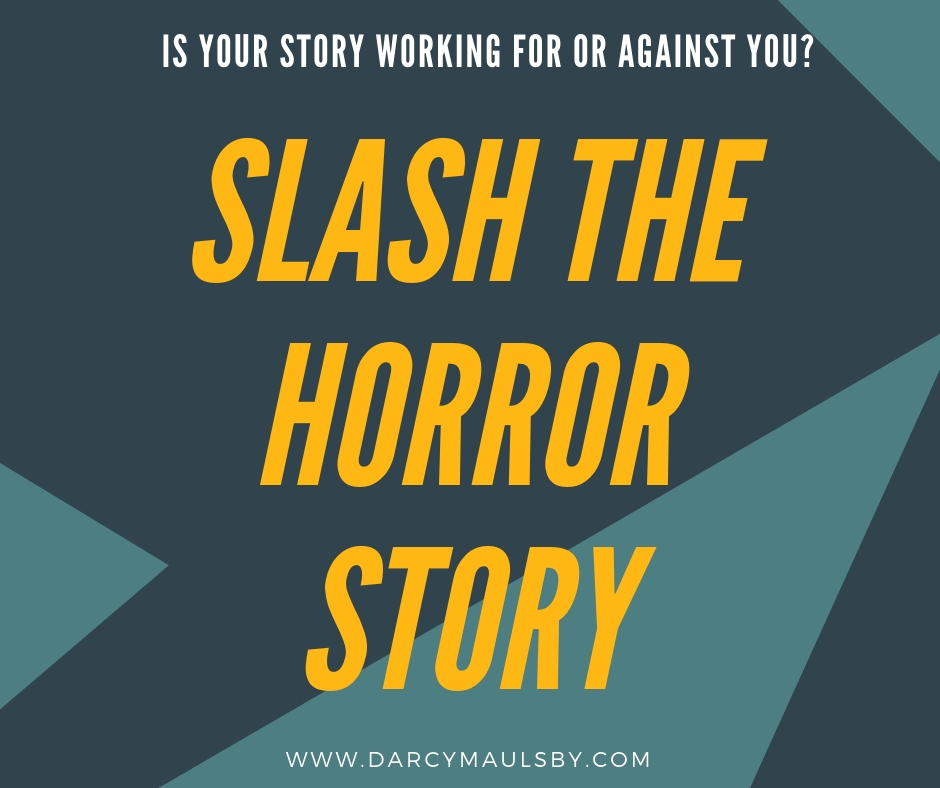 Are You Telling a Horror Story of Your Business?
Not sure how to tell your company's story? I'd recommend staying away from a tactic a manufacturing company here in Iowa used recently when a group of local students toured the facility. Instead of sharing what makes the company unique and why it's a great place to the work, the company's tour guides detailed the many ways employees can earn demerits. If an employee gets a certain number of points, he or she can get fired.
While it's essential to have high standards, the horror story this company chose to share painted a negative, grim view of this company. If I were a student on this tour, I'd definitely remember this place–but not in a good way. Would I want to work here? No way.
Instead of focusing on the negative, especially with people who are just becoming acquainted with your company, I recommend sharing the positive with your marketing and storytelling. Show how your business practices and company culture work together to help employees provide valuable products or services that make customers' lives better. In the case of the students at the manufacturing plant, remember that these are future job seekers. Put yourself in their place. Share stories that help them discover career opportunities with companies like yours. Explain the education and training needed to succeed here. Encourage them envision the advantages of living and working in their hometown–at your company.
Need help identifying these kinds of stories and the best ways to share them? Let's talk. #storytelling #manufacturing #business
Want more?
Thanks for stopping by. I invite you to read more of my blog posts if you value intriguing Iowa stories and history, along with Iowa food, agriculture updates, recipes and tips to make you a better communicator.

If you like what you see and want to be notified when I post new stories, be sure to click on the "subscribe to blog updates/newsletter" button at the top of this page, or click here. Feel free to share this with friends and colleagues who might be interested, too.
Also, if you or someone you know could use my writing services (I'm not only Iowa's storyteller, but a professionally-trained journalist with 20 years of experience), let's talk. I work with businesses and organizations within Iowa and across the country to unleash the power of great storytelling to define their brand and connect with their audience through clear, compelling blog posts, articles, news releases, feature stories, newsletter articles, social media, video scripts, and photography. Learn more at www.darcymaulsby.com, or e-mail me at yettergirl@yahoo.com. 
If you're hungry for more stories of Iowa history, check out my top-selling "Culinary History of Iowa: Sweet Corn, Pork Tenderloins, Maid-Rites and More" book from The History Press. Also take a look at my latest book, "Dallas County," and my Calhoun County" book from Arcadia Publishing. Both are filled with vintage photos and compelling stories that showcase he history of small-town and rural Iowa. Order your signed copies today! Iowa postcards are available in my online store, too.
Let's stay in touch. I'm at darcy@darcymaulsby.com, and yettergirl@yahoo.com.
Talk to you soon!
Darcy
@Copyright 2018 Darcy Maulsby & Co.  Blog posts may only be reprinted with permission from Darcy Maulsby.