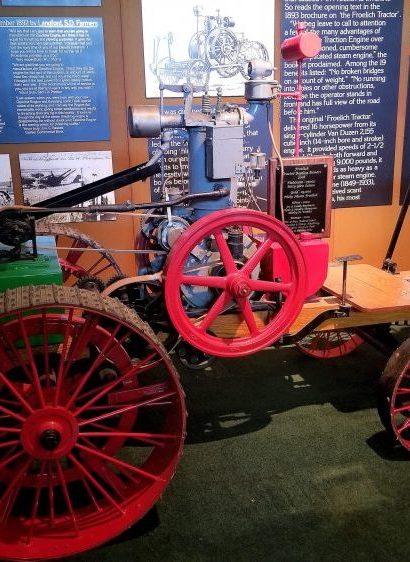 Bob Feller on Farming, Baseball and Military Service
Now that we're in the time of the year when we take time to honor those who've served (Memorial Day), celebrate America (July 4) and maybe even catch a baseball game, I think about the time I interviewed Bob Feller, a Major League Baseball legend and Iowa farm kid.

I'm willing to bet that most people, if they are old enough to remember Feller, know him more for his pitching prowess with the Cleveland Indians. But Feller was also a decorated World War II veteran who gave up some of his prime years of playing professional baseball to serve his country.

"I'm very proud of our military and have a lot of respect for our troops," said Feller (1918-2010) when I interviewed him in his hometown of Van Meter, Iowa, in 2003.

Known as the "Heater from Van Meter," Feller signed a pro baseball contract with the Cleveland Indians when he was only 16. "Farm work made me a ball player," Feller said. "When I was little, I was the water boy for the threshing crew. As I got older, I did it all—I cleaned the barn, milked cows, drove tractors and teams of horses, picked corn and threw bales of hay. Those bales really helped strengthen my arms."

Feller's father, Bill, was his first coach. "When I was a kid, Dad built a ball field we called Oak View. That was the first Field of Dreams—not that one from the movies."

Feller grew up playing baseball at vacation Bible school at the Methodist Church in Van Meter. He also played four years of American Legion baseball in Adel, where his catcher was Nile Kinnick, a future University of Iowa football star who would enlist in the Navy Air Corps Reserve three days after the attacks on Pearl Harbor.

Feller's father spent hours helping his son develop his baseball skills. "Dad would hit ground balls to me in the hog lot and pitch batting practice to me. We'd practice every night we could. When Mom would call us for supper, we'd always tell her we could eat after dark, but we couldn't play ball after dark."

"I never thought twice about enlisting"
By the time Feller played his first game in the major leagues in 1936, the teenaged pitcher struck out 15 St. Louis Browns. Later that season, at age 17, Feller set a new American League record by fanning (striking out) 17 Philadelphia Athletics. In Chicago in 1940, Feller pitched his first of three no-hitters and the only no-hitter pitched on opening day in major league history.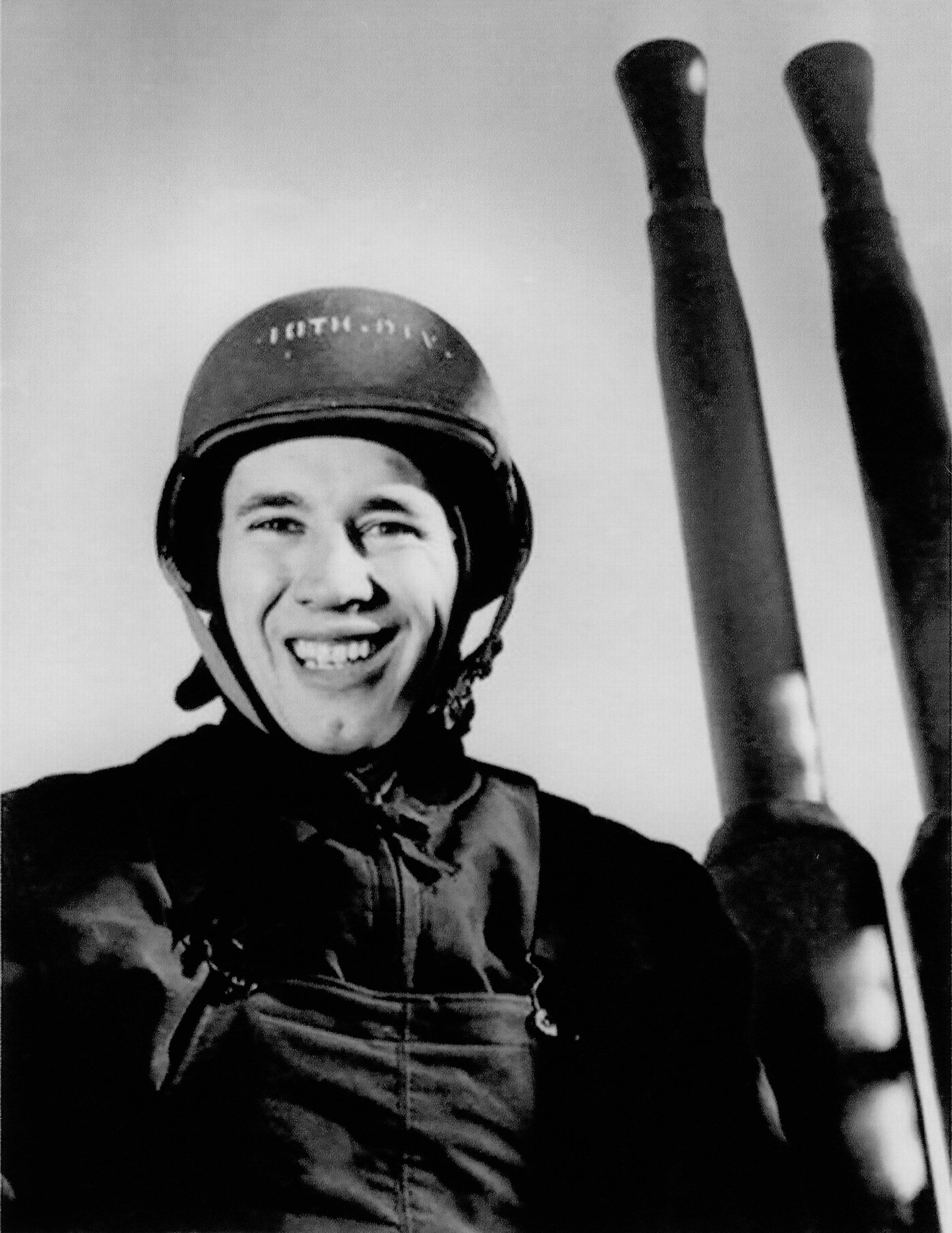 On the eve of World War II, Feller was playing in the big leagues with stars like Ted Williams and Joe DiMaggio. By the time Feller enlisted in the Navy two days after the Pearl Harbor attacks on December 7, 1941, the 22-year-old star had already set a number of major league records.

While some say Feller's military service took away what could have been some of his most productive years, Feller doesn't see it that way.

"I never thought twice about enlisting. I played a little baseball during boot camp in Norfolk, Virginia, before I became an anti-aircraft gun captain on the USS Alabama for 34 months."

Feller was awarded eight Battle Stars during his years of service. When the war ended, Feller resumed his baseball career with the Cleveland Indians in the late summer of 1945. "I'm no hero," emphasized Feller, who was inducted into the Hall of Fame in 1962, after retiring from baseball in 1956 at age 37. "I'm just a survivor. The men who never returned home to this country were the heroes."

Maybe Feller's story resonates me so much because I, too, come from rural Iowa, and I've been blessed to know many friends and family members who have served our country. America is home to a significant percentage of veterans. In 2011–2015, nearly one fourth (24.1 percent) of the veteran population 18 years and older lived in areas designated as rural, according to census.gov.

While we don't know them all, we owe them all. Thanks to you all, and thanks to patriots like Bob Feller who was willing to serve when his country needed him. America truly is the home of the free because of the brave.
Want more?
I invite you to read more of my blog posts if you value intriguing Iowa stories and history, along with Iowa food, agriculture updates, recipes and tips to make you a better communicator.
I've shared more Bob Feller stories and photos in my Iowa history book "Dallas County."
If you're hungry for more stories of Iowa history, check out my top-selling "Culinary History of Iowa: Sweet Corn, Pork Tenderloins, Maid-Rites and More" book from The History Press. Also take a look at my other books, including "Iowa Agriculture: A History of Farming, Family and Food" from The History Press, "Madison County," "Dallas County" and "Calhoun County" book from Arcadia Publishing. All are filled with vintage photos and compelling stories that showcase the history of small-town and rural Iowa. Click here to order your signed copies today! Iowa postcards are available in my online store, too.
If you like what you see and want to be notified when I post new stories, be sure to click on the "subscribe to blog updates/newsletter" button at the top of this page, or click here. Feel free to share this with friends and colleagues who might be interested, too.
Also, if you or someone you know could use my writing services (I'm not only Iowa's storyteller, but a professionally-trained journalist with 20 years of experience), let's talk. I work with businesses and organizations within Iowa and across the country to unleash the power of great storytelling to define their brand and connect with their audience through clear, compelling blog posts, articles, news releases, feature stories, newsletter articles, social media, video scripts, and photography. Learn more at www.darcymaulsby.com, or e-mail me at yettergirl@yahoo.com.
Let's stay in touch. I'm at darcy@darcymaulsby.com, and yettergirl@yahoo.com.
Talk to you soon!