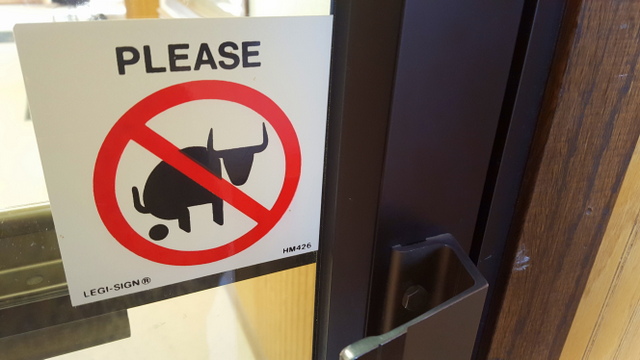 The "No BS" Way to Protect Yourself from Rude, Obnoxious People
Ever get a nasty email or comment from a co-worker, client, or other acquaintance? You know you shouldn't let it bother you, but it does.
It's called being human. It happened to me recently when someone told me my writing is impersonal and I need to work on learning how to tell a story. (Kind of ironic to chastise a published author, but hey, crap happens.)
When you're verbally attacked, here are some "No BS" ways to handle it from this Iowa farm girl, who knows a thing or two about BS:
1. Stay calm, and try to uncover any miscommunication. While a rude person makes you want to dish it right back to them, don't respond with the first rebuttal that pops into your mind. Remember that sometimes rude comments stem from simple misunderstandings. If that's the case, take a deep breath, ask questions and try to clear up the miscommunication. (This situation still isn't an excuse for rudeness, but don't succumb to the temptation to be rude in return.)
2. Don't feed the trolls. When you're attacked online, don't take the bait. Trolls deliberately post inflammatory comments and start arguments to provoke, disrupt and upset others. Trolls love to create conflict for their own amusement. Don't reward this bad behavior. Just ignore the trolls' taunts.
3. Avoid the word "you." If you're dealing with a rude person who is not a troll, you don't have to put up with his or her verbal abuse. Stand your ground. I say, "I don't accept what I'm hearing, and I don't deserve to be treated like this." Notice I didn't say "you." Using that word in this case often escalates this situation, because "you" tends to make the other person feel attacked. When a person feels threatened, they often quit listening and get ready to fight.
4. Fire the person. If you have the choice to "fire" a rude person (such as an obnoxious client), do it. Life is too short to waste time with people like this. I usually say, "I really appreciate that you came to me with your marketing needs. I work hard to listen to you and share my writing skills to help you reach your business goals. It looks like we're just not a good fit, though. Feel free to find someone else who's better suited to you, and I wish you well." If you can't fire the rude person, try to minimize your time around him or her. If this person is negatively affecting your productivity and/or mental health, it's worth it to remove him or her as much as possible from your life.
5. Be grateful. That's right—be grateful. Once you've gotten immersed in a bad situation with an obnoxious person, start noticing how you interact with friends, family members, clients or colleagues who are pleasant to be around. Makes you pretty darn grateful for all the good, uplifting people in your life, right?
Do you have any "No BS" ways you deal with rude, obnoxious people? I'd love to hear your suggestions.
P.S. Thanks for joining me. I'm glad you're here. 
@Copyright 2017 Darcy Maulsby & Co. 
11 responses to "The "No BS" Way to Protect Yourself from Rude, Obnoxious People"