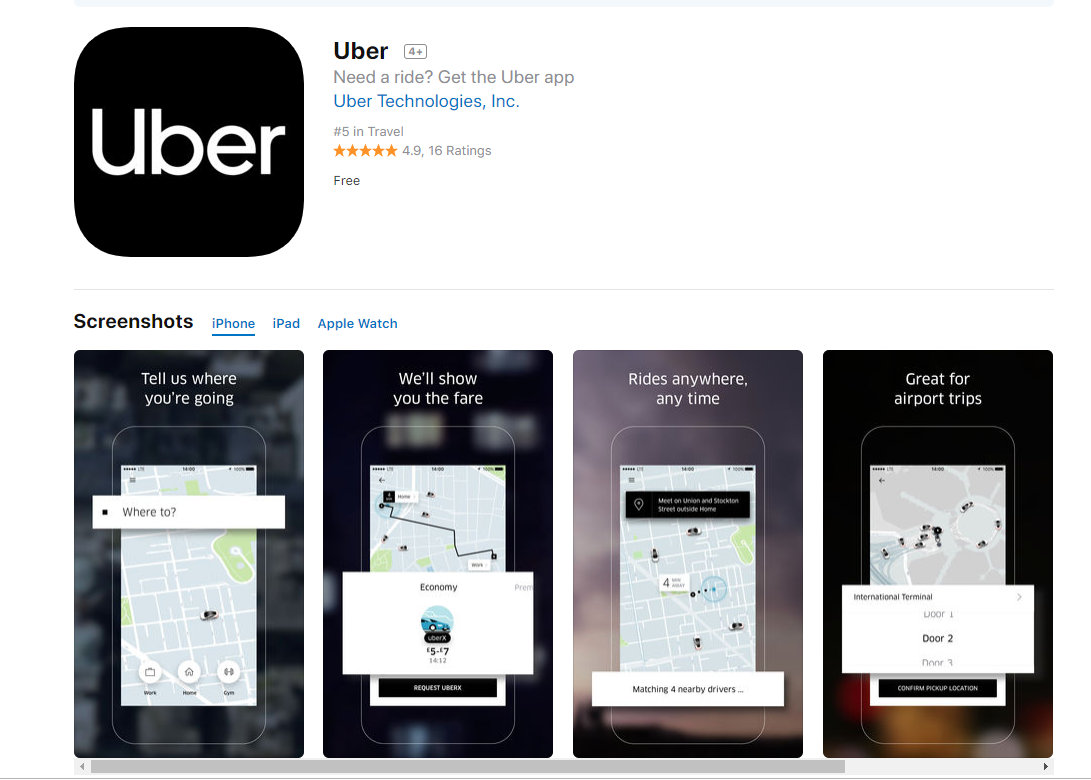 Smart Marketing Lessons from an Uber Driver–Listen Up!
Ever used Uber? If you have, I bet your ride was in a city. One of my entrepreneurial friends, Pat, recently started driving for Uber and Lyft here in rural Iowa. Through smart marketing, he's carving quite a niche.
"I really didn't realize how much influence the driver has," Pat told me recently. The other evening, for example, he picked up two guys in a northern Iowa community who said they wanted a ride to the local casual dining/sports bar hangout several blocks away. Then Pat asked, "What do you want to do, eat wings or party?"
"Party!"
"Then we'll go to a party bar," Pat said. They agreed, and he drove them 2 miles down the road. He also picked them up again when they were ready to leave.
I love this story, because it highlights some basic keys to successful marketing:
• Take the time to ask the right questions.
• Listen carefully to the answers.
• Help clients reach their goals.
"See, you're adding value!" I told Pat. "That's what a great marketer does. You asked the right questions to get to the core of what these guys really wanted, plus you put more money in your pocket. Bravo!"
Marketing takeaway: Asking questions and listening are essential to successful marketing. What key questions do you ask your clients/prospects? Are there more questions you can ask to better serve their needs and become the business partner of choice?
Want more?
Thanks for stopping by. I invite you to read more of my blog posts if you value intriguing Iowa stories and history, along with Iowa food, agriculture updates, recipes and tips to make you a better communicator.

If you like what you see and want to be notified when I post new stories, be sure to click on the "subscribe to blog updates/newsletter" button at the top of this page, or click here. Feel free to share this with friends and colleagues who might be interested, too.
Also, if you or someone you know could use my writing services (I'm not only Iowa's storyteller, but a professionally-trained journalist with 20 years of experience), let's talk. I work with businesses and organizations within Iowa and across the country to unleash the power of great storytelling to define their brand and connect with their audience through clear, compelling blog posts, articles, news releases, feature stories, newsletter articles, social media, video scripts, and photography. Learn more at www.darcymaulsby.com, or e-mail me at yettergirl@yahoo.com. 
If you're hungry for more stories of Iowa history, check out my top-selling "Culinary History of Iowa: Sweet Corn, Pork Tenderloins, Maid-Rites and More" book from The History Press. Also take a look at my latest book, "Dallas County," and my Calhoun County" book from Arcadia Publishing. Both are filled with vintage photos and compelling stories that showcase he history of small-town and rural Iowa. Order your signed copies today! Iowa postcards are available in my online store, too.
Let's stay in touch. I'm at darcy@darcymaulsby.com, and yettergirl@yahoo.com.
Talk to you soon!
Darcy
@Copyright 2019 Darcy Maulsby & Co.  Blog posts may only be reprinted with permission from Darcy Maulsby.